Stable Comfort Rubber Flooring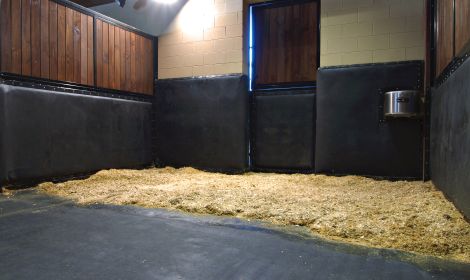 Stable Comfort
is the most comprehensive and readily-available product on the market today when it comes to rubber stable flooring. It reproduces the characteristics of natural pasture, providing a comfortable surface for your horse to rest on. On this wall-to-wall water-proof stable flooring system, horses have the confidence to walk, rise, and lay down without fear of slipping.
This system is not only ergonomic, efficient and economical, but environmentally friendly. Through the savings on bedding, labor, maintenance and veterinarian costs, this system pays for itself in a very short time while providing unbeatable comfort.
The StableComfort stable mat system is the equivalent to 10-15cm of wood shavings which allows you to reduce bedding usage without sacrificing horse comfort – and less bedding means less work and lower costs! The wall-to-wall installation of StableComfort means dirty bedding stays on top where it can be easily removed. This stall mat system can reduce your manure pile up to 65%, thereby putting more money in your pocket.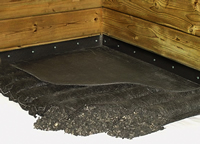 For further information or to request a quotation, please email info@jesmonddene.com or phone 0419 237777