Pixio Auto Follow Camera (IN STOCK) PLUS FREE UPGRADE TO EXPRESS POST
$1,599.00
Description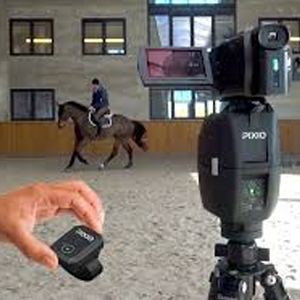 FREE UPGRADE TO EXPRESS POST
$1599.00 incl gst and import taxes PLUS our inhouse personalized set up and customer phone training that is exclusive to Pro Equestrian Surfaces.
PIXIO: Your Personal Auto-Follow Camera
for Indoor + Outdoor Activities
We offer a unique and very popular service for our customers by providing a FULL IN HOUSE PRE TECH SET UP SERVICE AT NO ADDITIONAL CHARGE!
Supply and delivery of the Pixio Robot, watch, 3 beacons including all chargers and cables is $1599.00 incl gst and imp customs charges PLUS free in house set of your Pixio (latest firmware added plus required camera file installed into the Pixio robot)
Full Australian customer support is available 7 days a week!
THE FEEDBACK IS EXCELLENT FOR THIS FREE SERVICE THAT WE OFFER AND CERTAINLY RECOMMENDED FOR AN EASY CHARGE AND READY TO USE DELIVERY. THIS SERVICE CAN BE COMPLETED FOR CUSTOMERS WITHIN 1-2 BUSINESS DAYS MEANING YOU WILL STILL RECEIVE YOUR PIXIO IN THE FASTEST POSSIBLE TIME FRAME.
As Sony Australia partners, we also stock the full range of compatible cameras with our popular camera model options available for purchase during checkout along with tripods and accessories.
PIXIO is the world first auto-follow camera to film both INDOOR and OUTDOOR. He tracks the watch, films and zooms in & out automatically. Now you can film more often, independently, without the assistance of a cameraman. Film sport, rehearsals, actors, pastors, conferences, events…!
Pro Equestrian Surfaces are the Official Australian resellers for Pixio and Pixem Robotic Cameraman units as well as Sony Australia equipment. We offer a unique customised service to ensure you choose the right robot for your personal needs. If choosing the Pixio, we further go through your camera options and assist in providing the correct model for your intended use.
Our personalised instructions makes first time use super easy. Victorian customers have the opportunity to collect their units from Officer (40 mins South East of Melbourne) and at the same time receive a private detailed tutorial on how to use in order to obtain professional filming results. Our interstate and international customers are able to receive this same service via phone and email support. We find our system works extremely well and the feedback we receive daily for this "support service" is excellent. We now have hundreds of happy Pixio and Pixem customers all over Australia and New Zealand (including many happy horse husbands who no longer have to video their wives and children!) 🙂
Contact us today for a pricelist on either the Pixio, Pixem or the fabulous Live Coaching System options available.
email: info@jesmonddene.com or call Danielle on 0419237777