About Us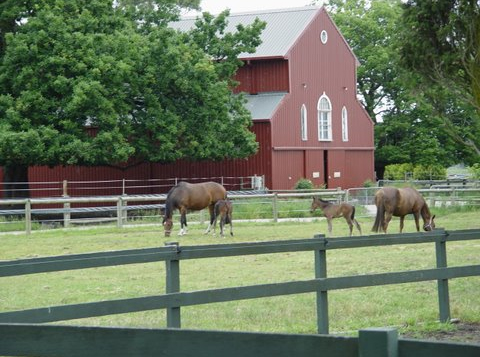 Jesmond Dene Stud and Equestrian Centre was established by its current owners in 1994.  Set on 200 lush fertile acres, this well known historic property was home to the famous racehorses of the past, Big Philou and Jesmond Lass.  The farm has also accommodated the popular Melbourne Cup Winner, Brew as well as many Group Winning horses over the years.
Jesmond Dene has since evolved into a top level equestrian training centre and Warmblood stud which uses some of the finest bloodlines in the world through the use of frozen semen. International facilities include a 75 X 35m Indoor Equestrian Centre with the Imported Geopat Surface, 2 Separate Stable Complexes, Full size training track and over 30 private paddocks.
The centre is host to regular dressage clinics by some of the top riders and trainers who include: Olympic Medalists Princess Nathalie of Denmark and  Rafael Soto (ES) as well as Anna Fiebelkorn (Ger) and Stefano van Zuijlen  (Ned) to name a few.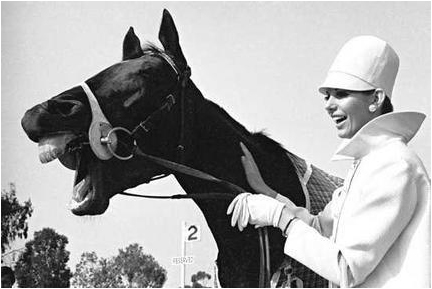 Danielle Harvey who is the Manager for the Centre has over 30 years experience working with horses and is able to draw upon a large wealth of knowledge acquired both locally and internationally. Danielle is available to professionally advise on all matters relating to Equine Property Development, Indoor and Outdoor Arena construction, Equestrian and Racing Surfaces as well as overall equine management.
The Geopat Equestrian Surface has been installed in the indoor school here for over 12 years and has consistently been an easy to maintain, dream surface.  No topping up has ever been required and is still riding perfect after all these years.  Benefits include:  No dust, no slipping, an exceptional ability to retain moisture resulting in less watering, sand stabilisation, cushioning for the horses and A1 shock absorbing abilities. The Geopat Surface receives ongoing positive feedback from both professional and amateur riders alike.
Also installed in the main indoor arena at the stunning Boneo Park Equestrian Centre on the Mornington Peninsula (Vic), the same excellent feedback from riders has seen that our main business now comes from client referral. Beware of imitations! Geopat is without question the best performing Geotextile option in the world!  Not only do our services include the supply of your arena product but equally important, we advise you on the right sand choice for your arena, whether it be indoor or outdoor to ensure you end up with the best possible riding arena for your specific needs.
Feel free to test ride this International surface and see why so many of the world's most successful riders choose Geopat for their own arenas.
Please phone Danielle Harvey on 0419 237777 for further information or email: info@jesmonddene.com