Sure Cushion – 25mm thick High Quality rubber flooring 3 year warranty
Description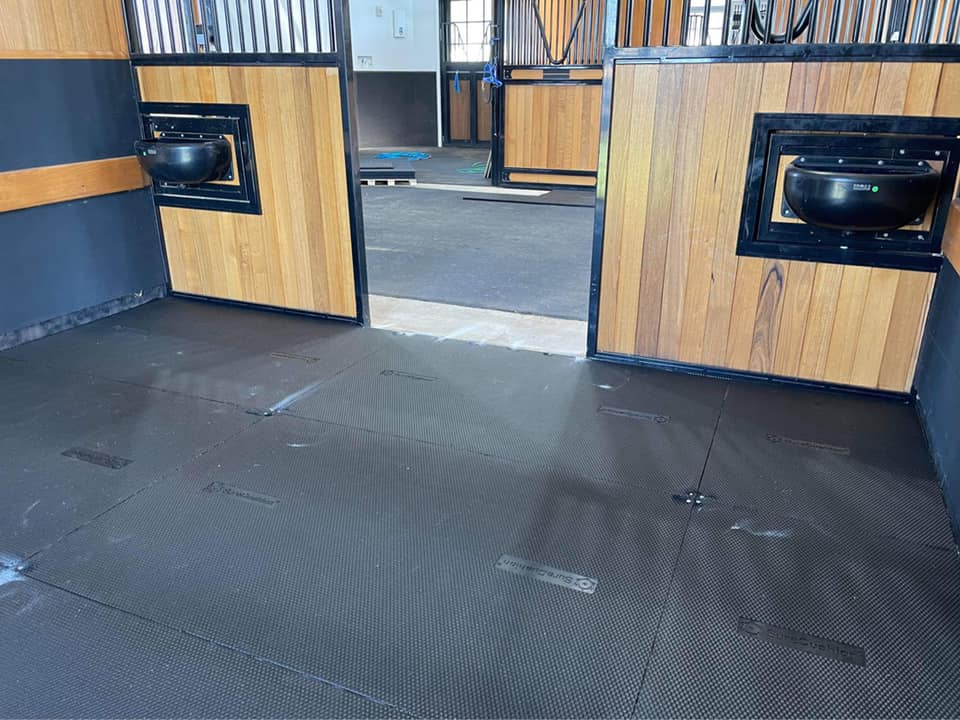 Sure Cushion High quality stable flooring
25mm thick High Quality rubber flooring
Each high quality mat is 1.83m x 1.22 x 25mm thick and weighs 45kg
This cushion comfort flooring offers top quality and a very affordable price.
Unique shock absorbing base design allowing for both drainage and airflow
Super Easy DIY installation
Amazing 3 year warranty
Superb customer feedback from Sure Cushion customers all over Australia
In stock for free pick up or freight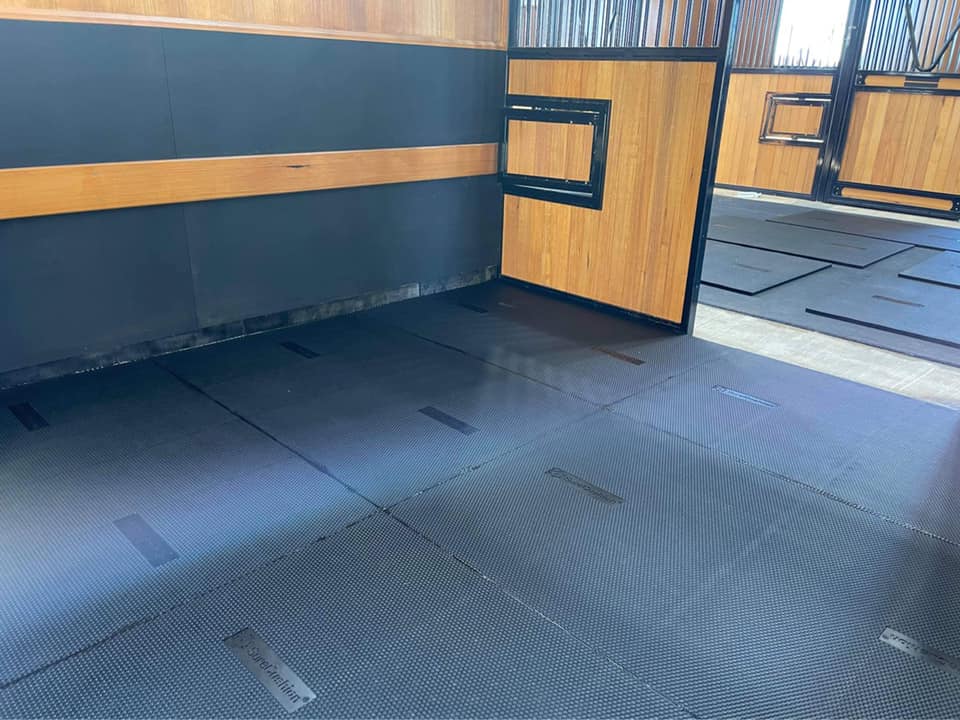 Benefits
Greater animal comfort provides a soft and warm floor that insulates your horse against cold and dampness.
Rubber matting eliminates bedding which can generate harmful dust and costly man hours in mucking out stalls. Bedding can also be displaced leaving exposed floors.
Unique design allows for exceptional drainage and superior ventilation – inhibits bacteria growth.
High quality rubber compound which is incredibly long lasting.
Easy to install – no fasteners required and can be placed onto concrete or crushed rock surface.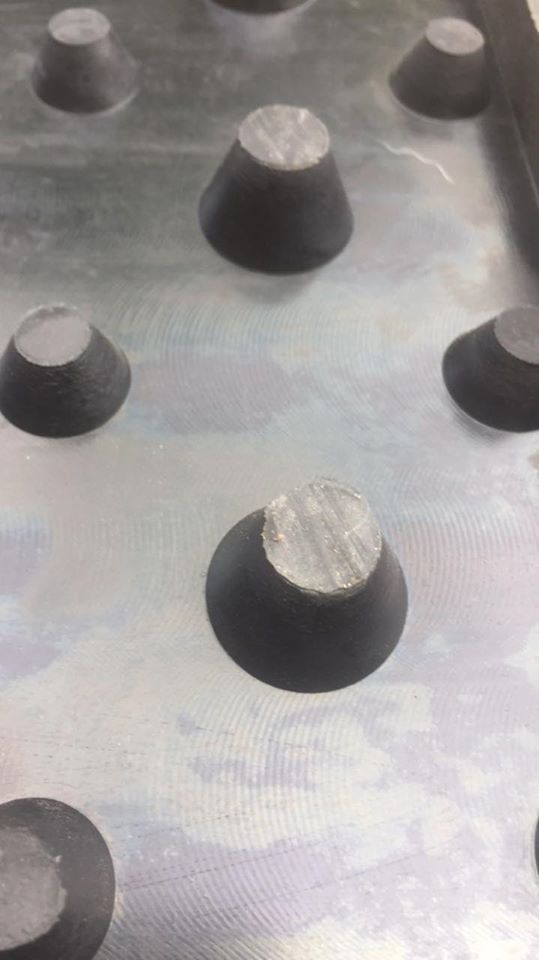 Applications
Horse Stables • Floats • Horse Vet Bays
Contact us today for a supply quote.
We also stock rubber for the following other applications:
Horse Walkers
Walk ways
Wash Bays
Horse Pools
Danielle Harvey 0419 237777