Greystone Euro Rake
Description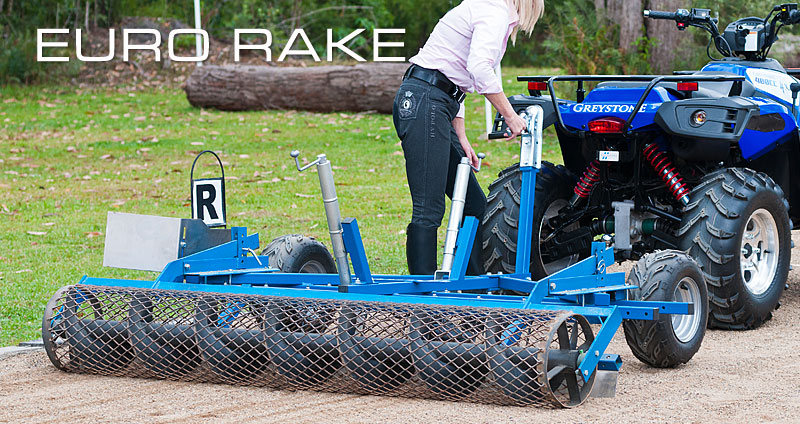 Greystone Euro Rake Arena Groomer 2100mm including high quality, heavy duty mesh roller
Designed for textile
Arena surfaces….
Price: $3750.00 incl gst
• Fully height adjustable for easy
transportation to & from the arena
• Tow behind quad, tractor or car
• Heavy duty powder coated steel
frames
• Also perfect for all sand arenas
The all new Euro Rake by Greystone is the perfect solution for all European style
textile surfaces. Greystone has worked closely with Equestrian Performance Surfaces
Australia, to develop a grooming attachment that is not only easy to use but can be
towed by a quad bike, small tractor or car.
The Euro Rake is based on our Arena Rake Pro 2100 model, it consists of a scraper bar,
large rear roller & quality spring tines to better suit the textile surfaces.